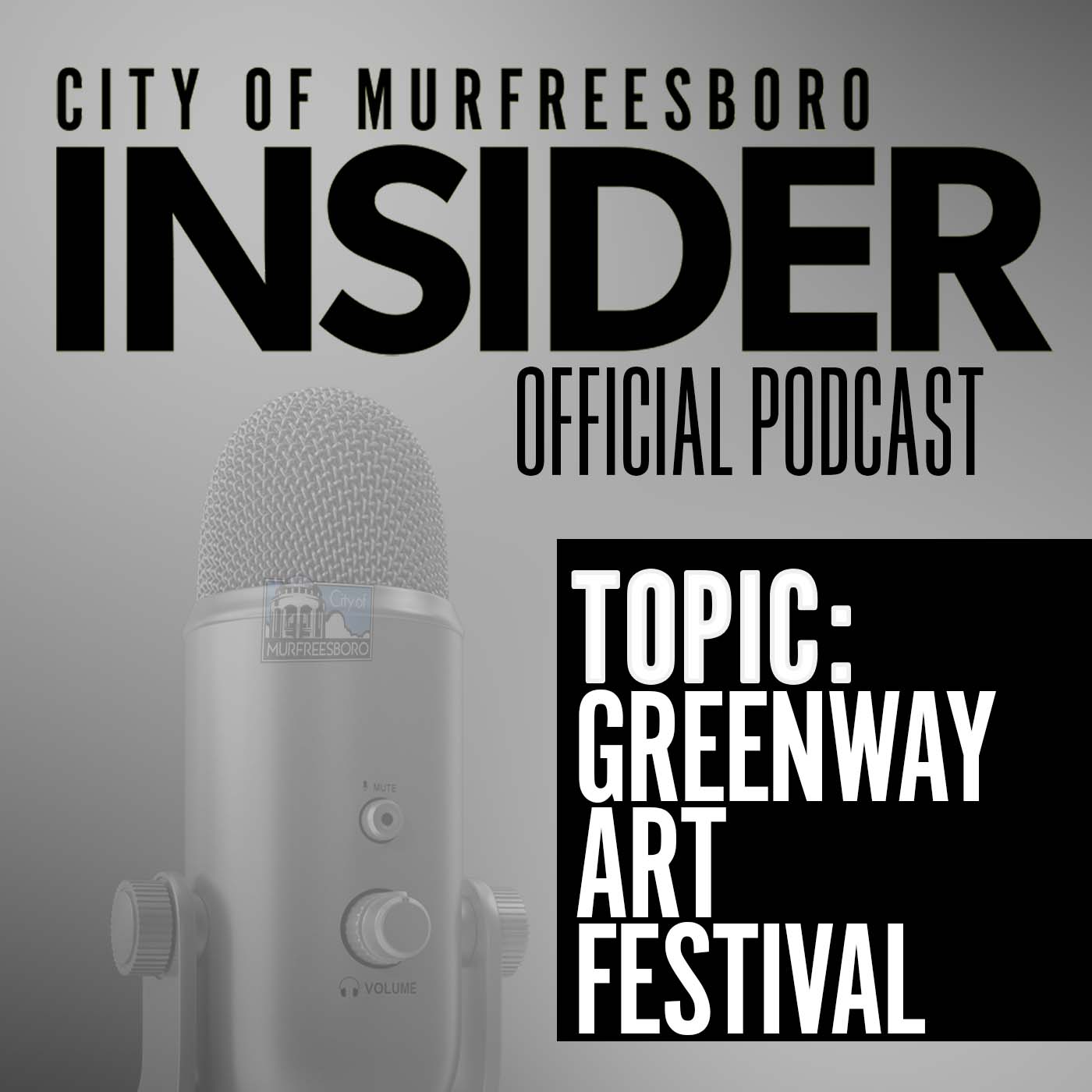 The Greenway Art Festival returns in Old Fort Park for its 17th year. The annual art festival and Murfreesboro Cultural Arts are featured on "The Insider," the City's official podcast. Learn all about Visual Arts and Performing Arts from Susan Hicks and Lisa Browning, two cultural arts enthusiasts who work for the Murfreesboro Parks and Recreation Department.
This edition of Insider features:
• Local Artist on the Greenway—local art and crafts can you expect to see on Sept. 18, 10 a.m.-4 p.m. in Old Fort Park for "Celebrating Hope," the theme for the 2021 festival
• Live Performances featured at the Greenway Arts Festival include Tennessee Valley Winds, The Pilots, Bethany Trainor, Ernest Newsom and the 2021 Laureates
• Learn about Perform Murfreesboro, a Patterson Park fixture featuring five youth performances annually, as well as programming and summer camps
• Live Perform Murfreesboro performances include Annie Jr. with auditions Sept. 14 & 15 and performances Nov. 18-21
• Mark Saltalamachia, a 30-year veteran of teaching theater, is joining Perform Murfreesboro in September to direct Annie Jr.
• Visualize Murfreesboro's arts programming, including 'Art in the Rotunda' and the Laureate Program
Share
|
Download(

Loading

)